Simplicity…
Simplicity to me is acknowledging and being grateful that I have a roof under my head, food to eat, clothes, but most importantly that I am content with what I have already and believing that God will provide for my needs and NOT wants.
I absolutely love this recipe which has now become a staple at home. I also made this during community lunches and some people have requested for a recipe so here it is. Interestingly, this recipe was made on the spot when I was experimenting with using curry leaves. Sauteeing the curry leaves, black mustard seeds and cherry tomatoes creates a wonderful aroma reminding me why I enjoy the process of cooking leaving me feeling relaxed. After parboiling the potatoes and adding it along with the garlic and ginger paste, this creates a flavourful side dish which I often pair it with biryani, cucumber raita, samosas, kachumber etc.
This recipe reminds me of simplicity due to the minimal ingredients required, yet still having a lot of flavours. It's a great reminder that even the simplest food can taste amazing.
NOTE: You may want to adjust the amount of garlic or ginger as I created this recipe with no precise measurements.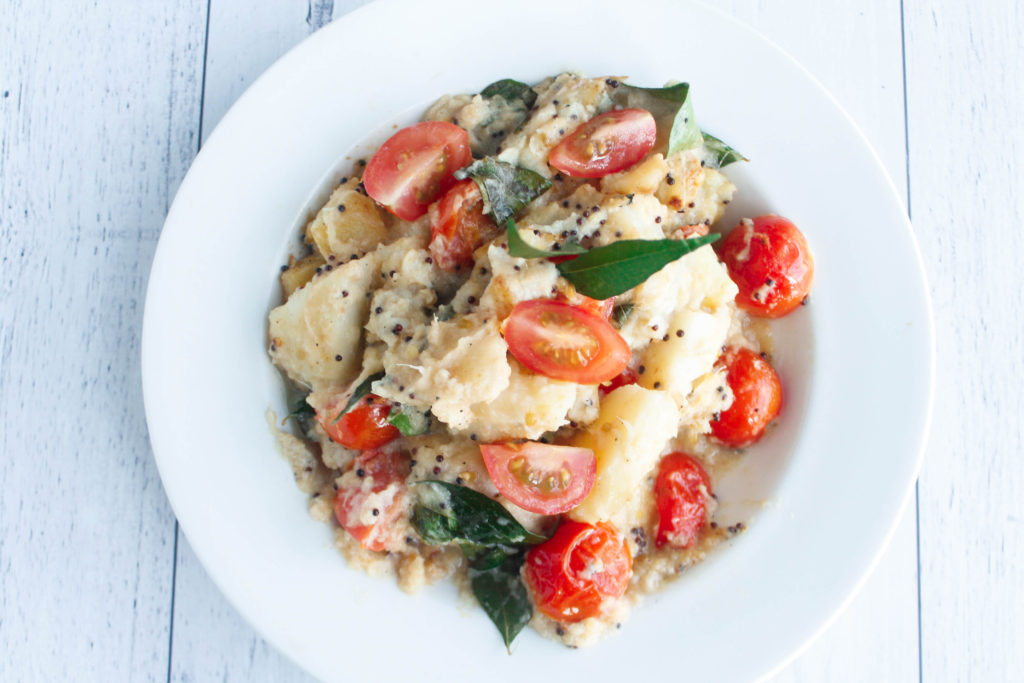 Potato, ginger, garlic, curry leaves and tomato
March 13, 2020
: 3-4
: Easy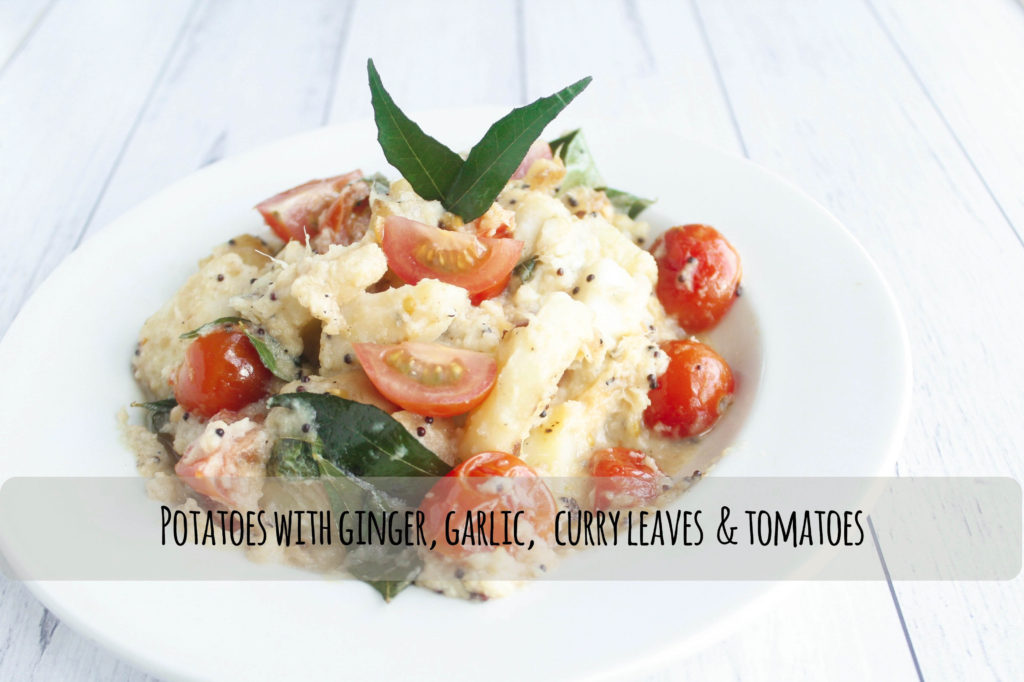 Ingredients
2 Potatoes
1 tablespoon black mustard seeds
1 punnet of cherry tomatoes
1-2 sprigs of curry leaves
Oil
2 tablespoon Ginger paste
2-3 tablespoon Garlic paste.
Directions
Step 1

Wash the potatoes and cut into large cubes (around 3cm thick).

Step 2

Parboil the potatoes

Step 3

Using a frying pan over medium heat, add the oil of your choice, followed by the tomatoes, curry leaves and black mustard seeds. Allow everything to cook until the tomatoes start to slightly shrink (2-5 mins).

Step 4

Add the parboiled potatoes, garlic and ginger paste and allow the mixture to cook until the potato starts to soften. (You can use a fork to check the firmness of the potato.

Step 5
Please follow and like Thats Afrotastic: