Ahh, oatmeal again???
If you asked me a couple of years ago, oats were not part of my staple, especially when making into oatmeal. Previously oatmeal seemed bland, especially when I saw it produced with water and sugar. Nevertheless, fast-forward to now, and I have oats for breakfast at least 5 out of 7 days. So what made the difference? Exposure to different flavours and textures( that's the power of knowledge and acting on that knowledge). Oats becomes a good base for this. This reminded me of how we can see something as dull and unappetising and spice it to become something we enjoy and look forward to. I hope this blog aspires to do this in hopefully motivating people to experiment in the kitchen and find what works to promote their health and well-being and establish a positive relationship with food.
So let talk about ingredients and the recipe.
Overnight oats are ideally based on experimenting with various flavours. It is quite straightforward to make, especially on busy days. No stovetop is needed. Well, the thought of eating oatmeal seems odd if you have never tried, which I took was sceptical. The traditional oats are combined with milk, and the mixture is left overnight in the fridge. Eventually, the oats soak up the milk resulting in oats with a soft but chewy texture.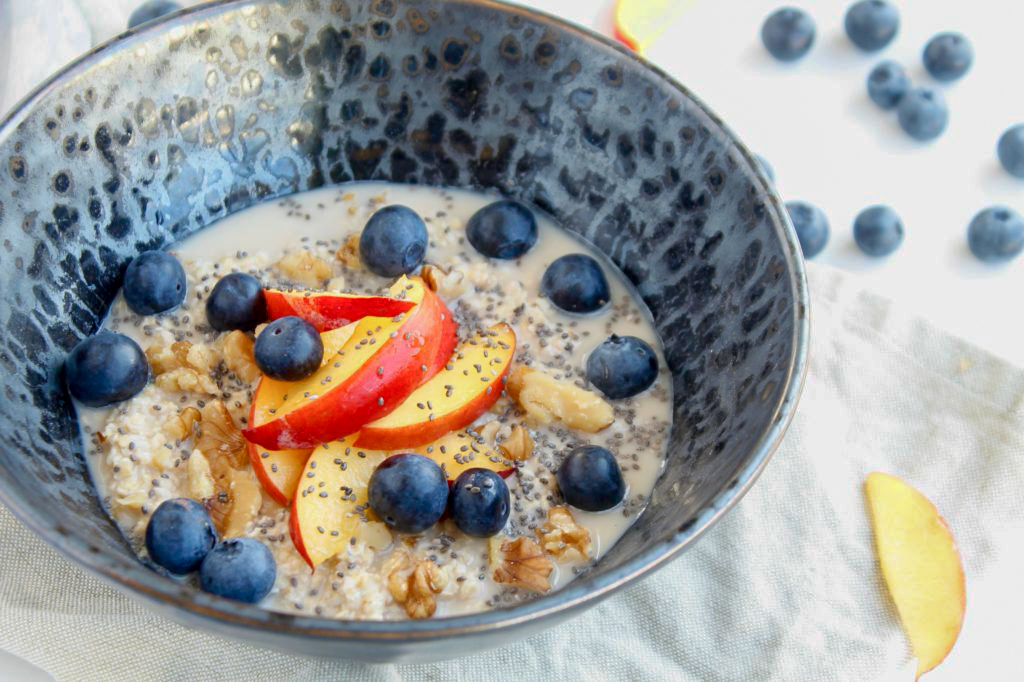 At first, it seemed odd having chilled overnight oats, but honestly, this is something that I will plan to have a lot during summer. Using water instead of milk led to overnight oats lacking that creaminess. Therefore, you can use any milk of your choice. I don't always do this, but I like to roast nuts to then crush and sprinkle on top the oats and any fruit that pairs with the oats. If the oats are looking dry, you can always top up with a bit of milk of your choice. I've been experimenting with many flavours and would love to know what flavours you have tried by sharing in the comments section of this post or tagging me on @_Thatsafrotastic as I would like to create a small space where we can share, inspire and learn from each other.
French Earl Grey overnight oats
A subtle floral, vanilla infused creamy oats topped with seasonal fruits and nut of your choice
Ingredients
1/3 cup traditional rolled oats
1.5 - 2 cups of milk of your choice
1 tbp sweetener (maple syrup or honey) of your choice (optional)
1 tbp mixed chia seeds
1/4 tsp of vanilla extract
1-1.5 tsp French earl grey loose tea or one tea bag (optional)
Nuts of your choice
Fresh seasonal fruit of your choice to serve
Directions
Step 1

In shallow sauce pan or frying pan, pour the milk and and the tea. Allow it to steep over a low-medium heat for 10 minutes until the milk starts to boil and rise.

Step 2

Combine all ingredients in a bowl and store in the fridge to chill overnight. (Leave around 1/4 of the milk aside if you would prefer a runny consistency for the overnight oats.

Step 3

Top up with fruits of your choice and nuts or a sweetener of your choice.