Audio: (Without the recipe)
Audio: (With the recipe)
Friday morning gradually emerged as the shades of golden, red, and brown leaves gracefully pirouetted to the light wind's frigid autumn melody. Slowly walking across the lake with its own charm and beauty. The murky yet picturesque waterfall was gushing over each of the three platforms. The water flowed smoothly as syrup and was comforting to observe. The birds forming their own harmonious tune, and the smell of freshly cut mowed grass added to the lake's vivid scenery. Time spent walking along the lake was a reminder of the power of immersing myself in nature and how it keeps me grounded from a busy and hectic life. It didn't matter the tasks that demanded my attention. What mattered was that I embraced the moment here and now, welcoming peace for today.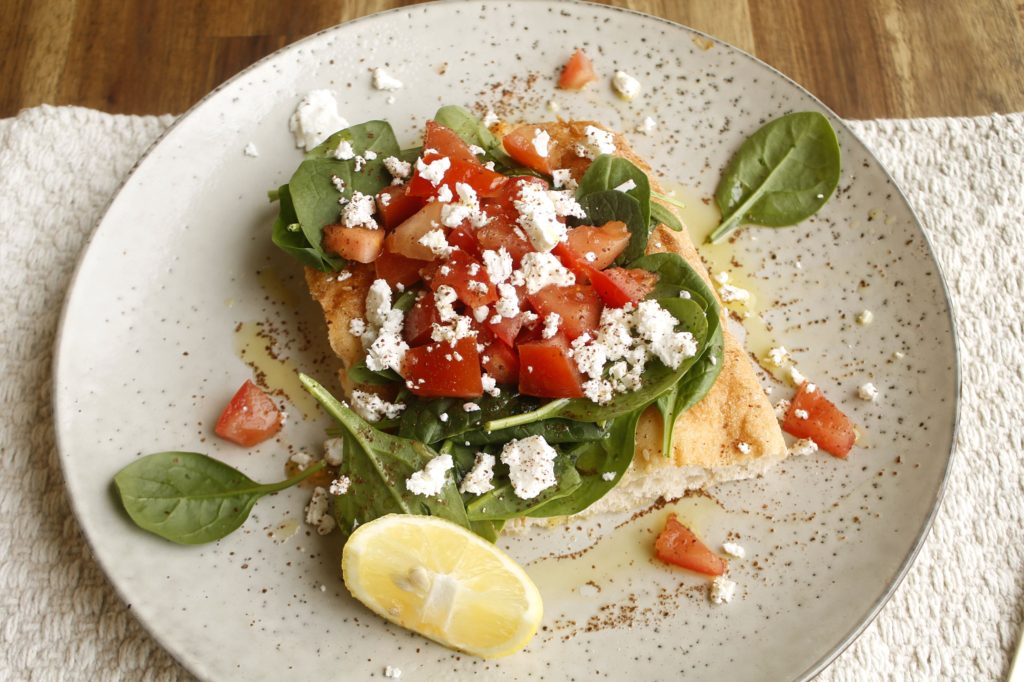 This recipe is simple and humble yet packs a lot of flavour, freshness. The star ingredient is sumac which typically linked to the tartness of lemons. This paired well with the freshly squeezed lemon. You get the creaminess and saltiness from the feta, fresh greens from the spinach and olive oil to top it off. I can see this dish appearing in my staple for lunch, brunch.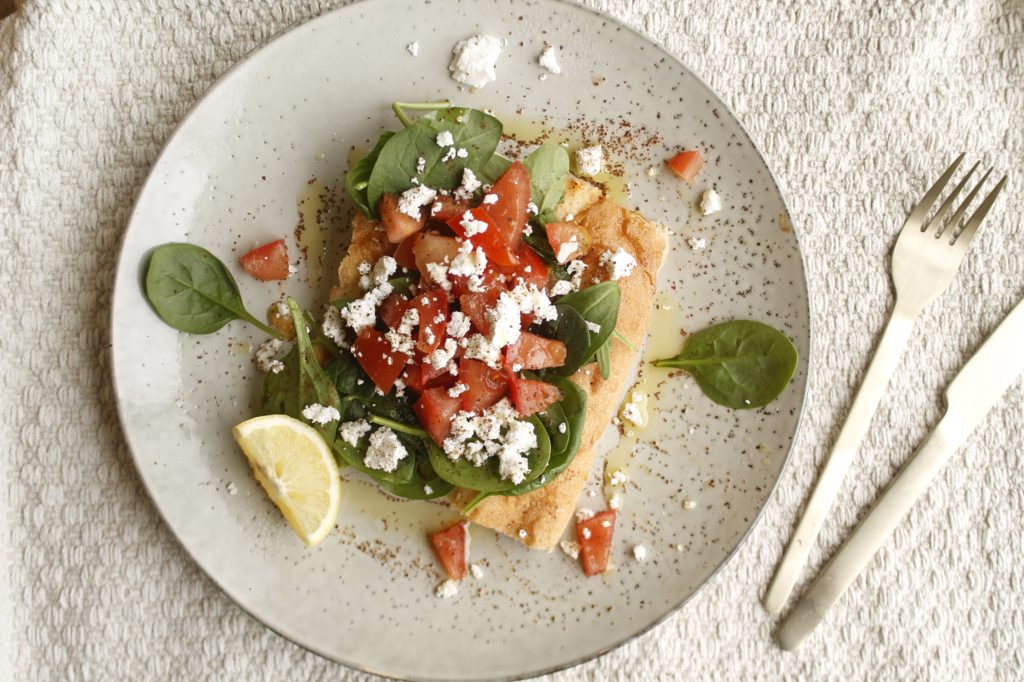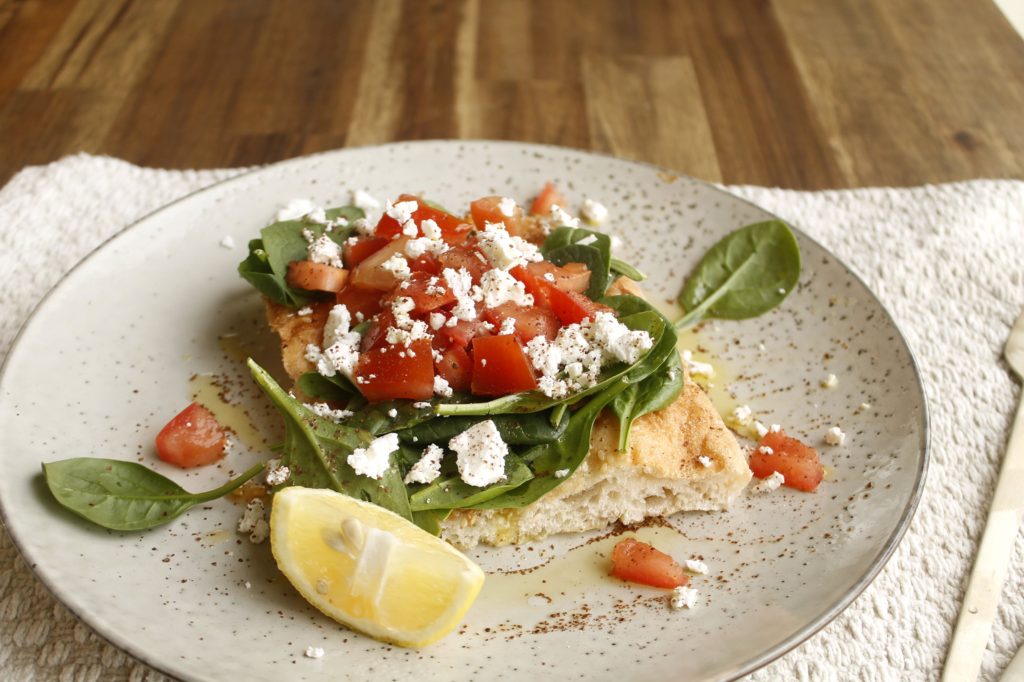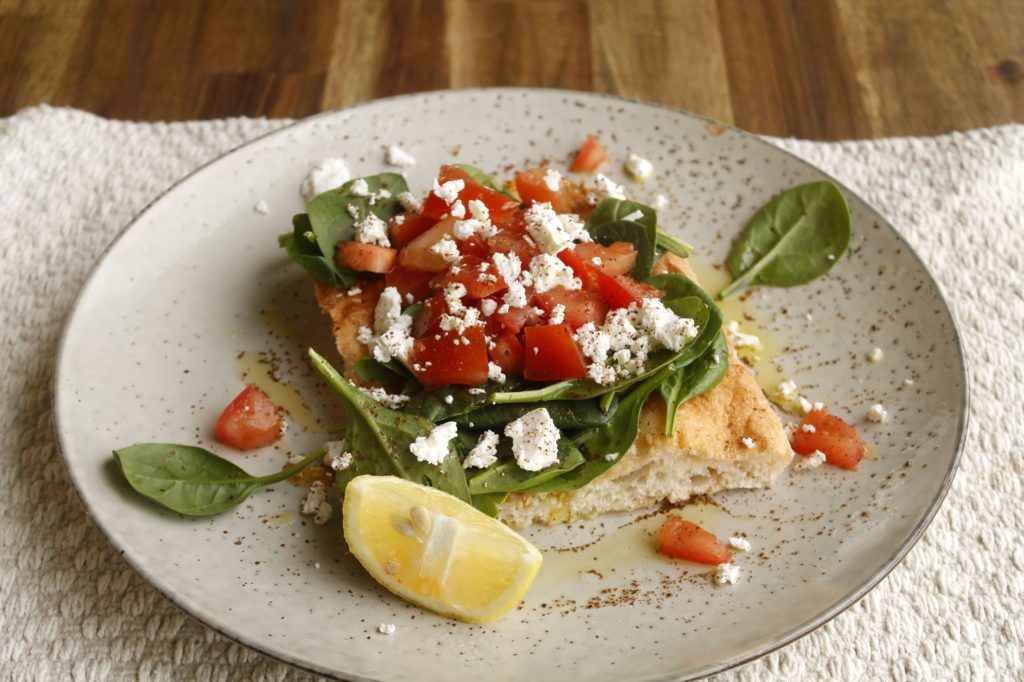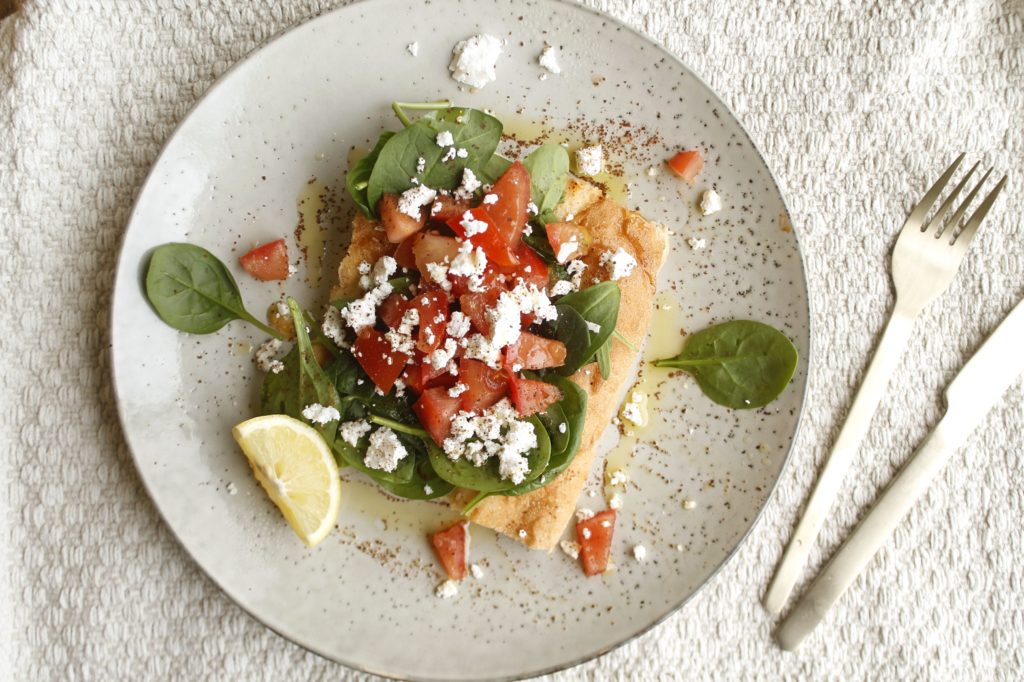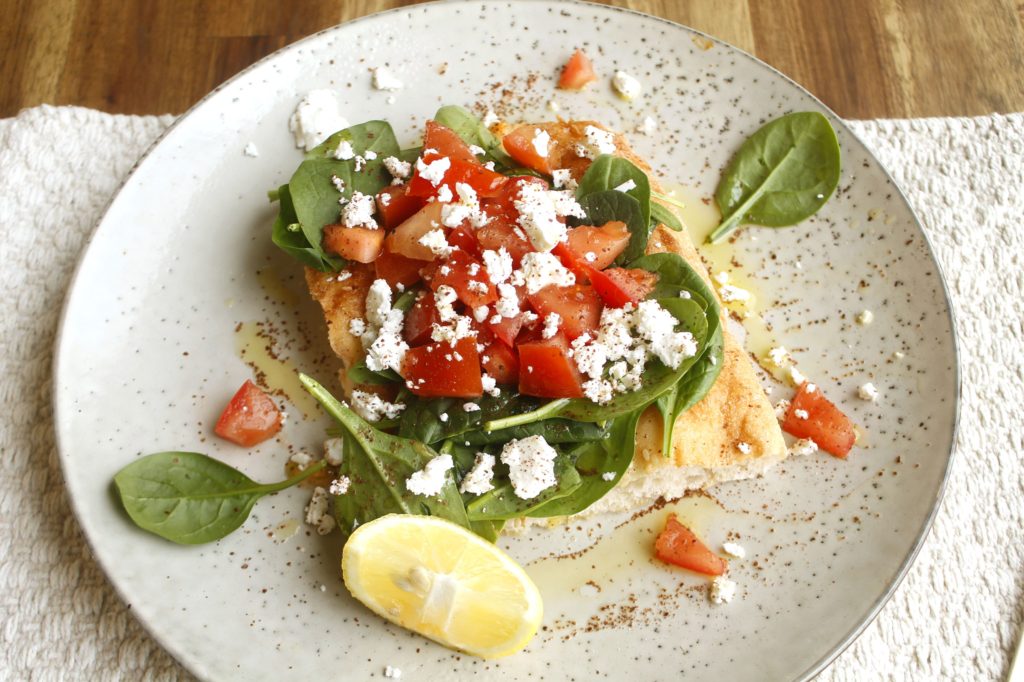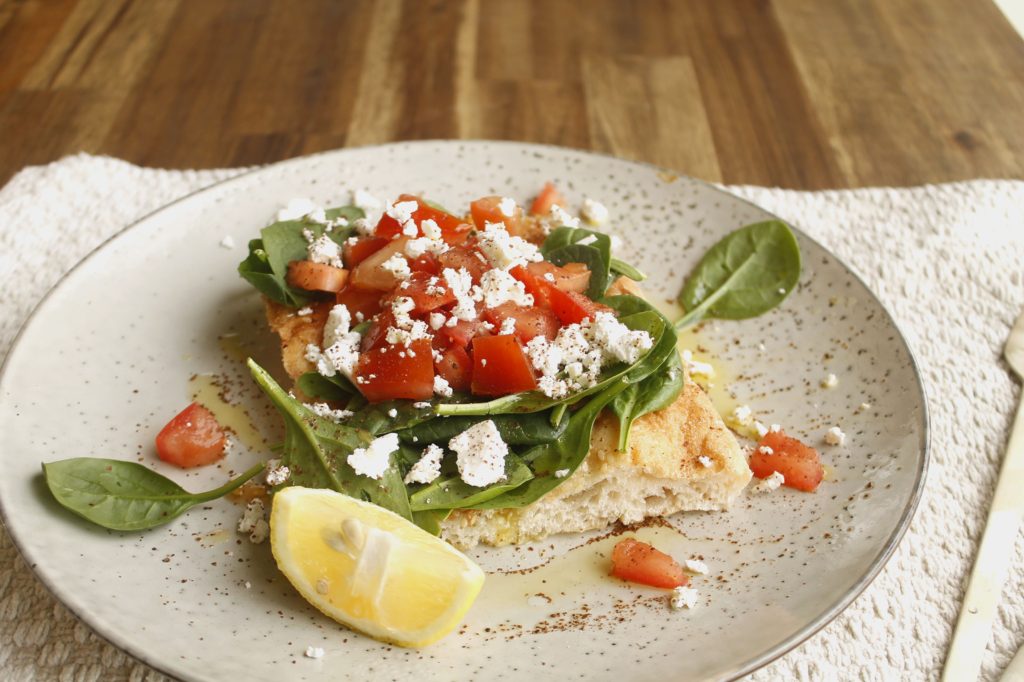 Turkish bread with baby spinach, tomatoes, feta, lemon and sumac
March 26, 2021
: 2-4
: Very Easy
Ingredients
Turkish bread
1-2 cups of Baby spinach
2 tomatoes
1/2 cup Danish feta
Juice from 1 Lemon
1/8 teaspoon Garlic powder
Olive oil
1/2 teaspoon Sumac
Directions
Step 1

1. Cut the Turkish bread into the size of a bread slice and warm up so that it is soft.

Step 2

2. Use a pastry brush to lightly coat the Turkish bread and add some garlic powder.

Step 3

3. Dice the tomatoes and feta.

Step 4

4. Add the baby spinach, tomatoes, feta. Squeeze the juice of 1 lemon. Sprinkle some sumac and add some olive oil and serve.