Quesadillas are tortillas that are heated with melted cheese inside. It amazing how versatile quesadillas can be in terms of what you can add inside of them. However (for this recipe), I wanted to keep it simple and just used beans, cheese, and the Mexican spice and taco sauce. All of these ingredients come together harmoniously. This also includes a basic salsa and guacamole dip which compliments the dish. While I purchased a Mexican spice mix, I found out later on that making one was not too difficult. So in the future, I would like to create a "How to make homemade Mexican spice mix".Recently my brother has started university. I have been getting him involved in teaching him some basic cooking skills that I wished I had when I was his age. If you can, getting an extra pair of hands can make the process fun, and creates a sense of bonding. One thing we like to do to speed up the prep time is to batch cook the bean mixture and freeze it. This makes it much faster to prepare the quesadilla when pressed for time without altering the texture of the dish.
Now it has become a staple for planning Mexican "themed lunches/ dinners".
This recipe was adapted from (Taste) Quesadilla with beans and cheese.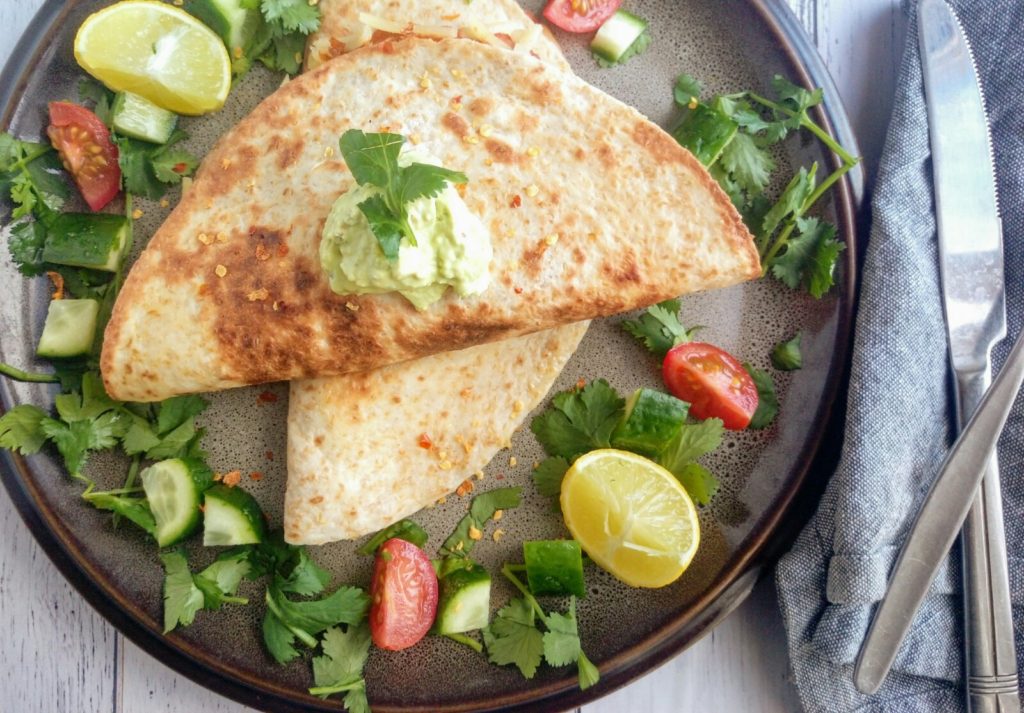 Five bean & cheese quesadilla
August 7, 2019
: 4
: Easy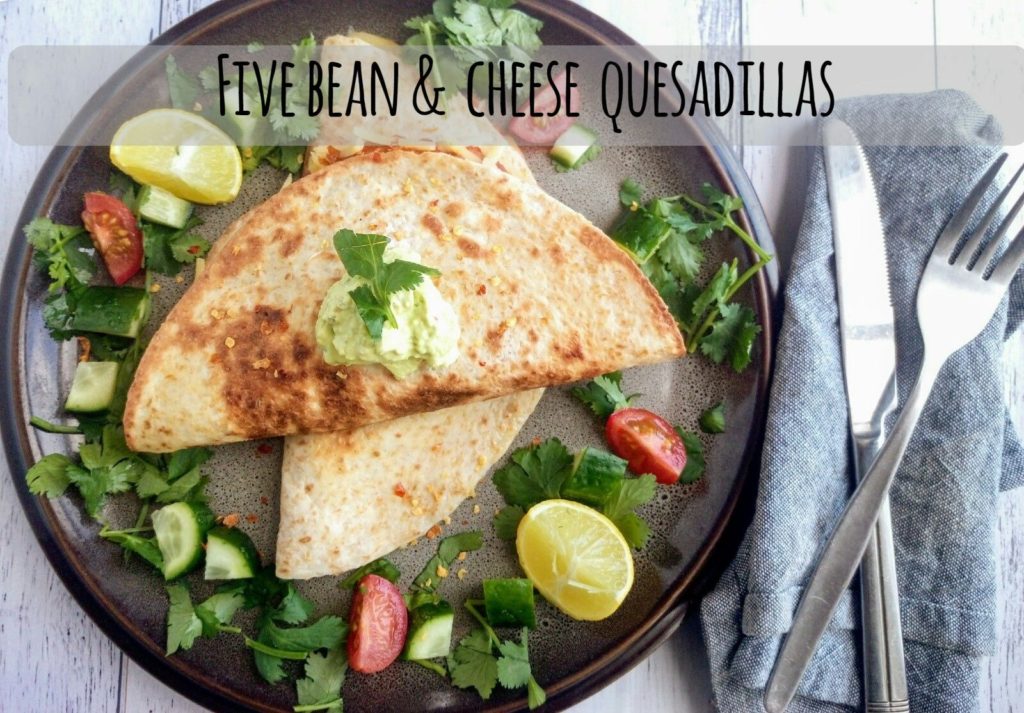 Ingredients
• 400g can five bean mix, rinsed and drained
• 2 tablespoons chopped coriander leaves
• 1 avocado, finely chopped
• 1 long red chilli, seeds removed, finely chopped
• 1/4 cup tablespoons medium taco sauce
• 6 x 20cm-round flour tortillas (wholemeal flour)
• 1 cup grated tasty cheese (fat- reduced)
• 2 green onions, chopped
• 1 teaspoon lime juice
• 2 tablespoons chopped coriander leaves
• 1 avocado, finely chopped
• 1 long red chili, seeds removed, finely chopped
• 1/4 cup tablespoons medium taco sauce
• 1-2 teaspoons Mexican spice (optional).
Directions
Step 1

Put the beans of your choice in a bowl. Using a fork roughly smash the beans. Add the taco into the mixture and stir.

Step 2

Step 3

Lay a tortilla on flat surface. Using a spoon, spread evenly the bean mixture, with some green onion and cheese. Repeat this process another tortilla

Step 4

To make a quesadilla, lay a tortilla on a flat work surface. Spread with a little of the bean mixture, some cheese and green onion. Repeat process with the remaining tortillas until the bean mixture is finished.

Step 5

Step 6

Mix the avocado, chilli, coriander and lime juice in a small bowl until combined. Set aside.

Step 7

Using a large non-stick frying pan, heat the pan and place one quesadilla at a time. (make sure it remains flat). Cook for around 5 minutes. Using two spatulas, gently turn over the quesadilla and cook for 5 minutes until it looks golden and crisp around the edges. Repeat this step with the remaining quesadillas.

Step 8

Cut the quesadillas in halves or quarters and serve with wedges with avocado, guacamole.
I would appreciate it find out how making the quesadilla turned out: Feel free to leave a comment in the comment section, or if you have Instagram, please feel free share the picture and include the hashtag #thatsafrotastic.