My obsession with using chopsticks is real! (Yes, I even have a bunch of metal, plastic and wooden ones in a specific kitchen drawer). Although I eat much slower when using them, I end up savouring my meals, even more, making me value the food that has been prepared and that I am eating. Today's post will be about a Japanese dish.
Donburi (丼,) is known as a Japanese rice bowl dish which is made of either fish, poultry, meat vegetables that are mixed together and served over rice. This is a great dish if you're looking for one bowl that is quick to make and also delicious. Eggs are a common ingredient as they are versatile and quick to prepare. This is great to have a simple salad with a drizzle of ponzu dressing or even yuzu dressing which is available in Asian grocery stores or you can make your own.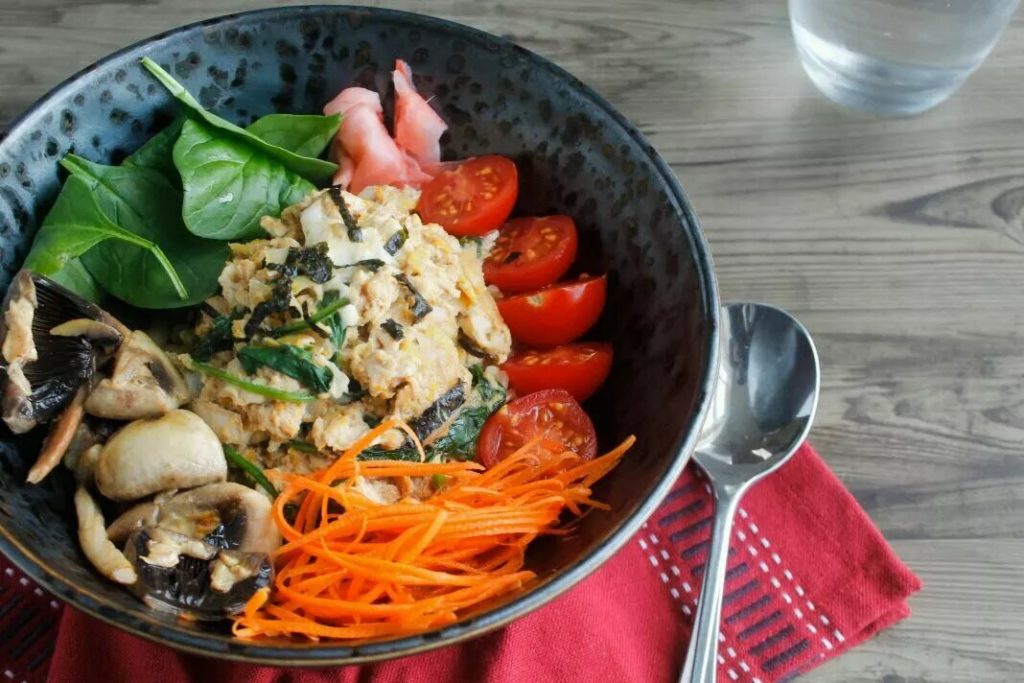 Egg & Spinach Donburi
February 2, 2020
: 2
: Easy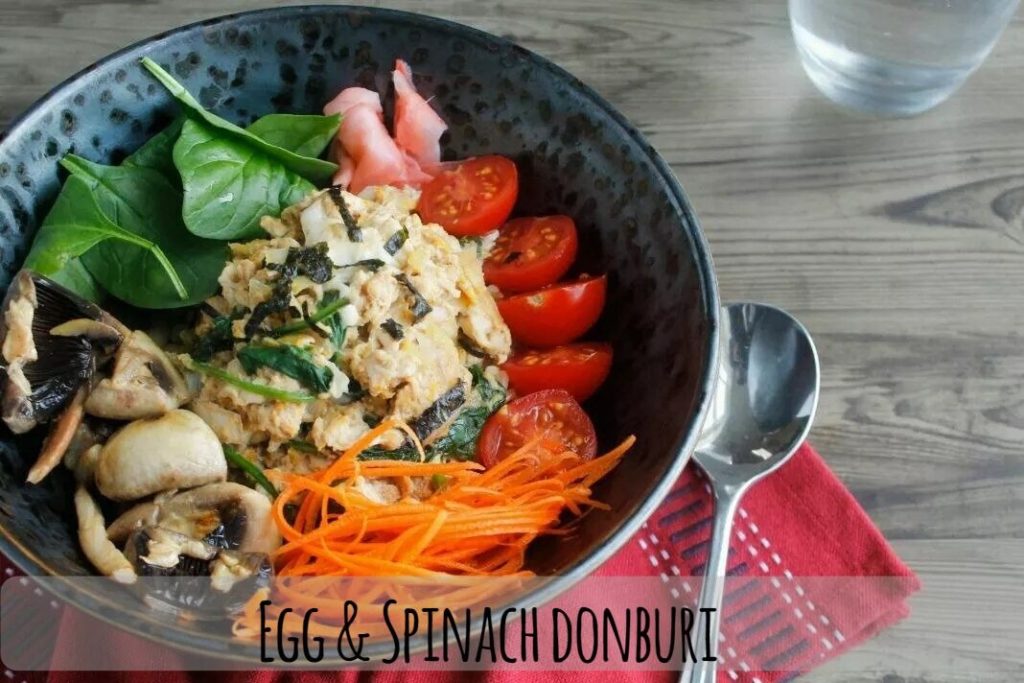 Ingredients
1/2 leek, trimmed
100 ml water
50g baby spinach leaves
2 tablespoon sake
2 tablespoons mirin
1.2 tablespoon sugar
3 tablespoons soy sauce (salt-reduced)
2 eggs, lightly beaten
200g warm, cooked rice
a small handful of shredded nori,
Extra veggies of your choice, (can be sliced, julienned)
Pickled ginger (optional).
Directions
Step 1

Using a knife, cut the leek lengthwise and finely slice diagonally. In a saucepan, add the water and leek allow it to boil over low to medium heat.

Step 2

Slightly reduce the heat and add the baby spinach, mirin, sake, sugar and soy sauce. Gently pour the beaten eggs and stir. When the egg mixture starts to set, turn off the stove and serve over the rice. *(It's best to stop cooking the eggs earlier rather than later as the heat retained in the eggs will continue to cook and prevent the eggs from becoming dry and rubbery).

Step 3

Garnish with shredded nori and serve.
Please follow and like Thats Afrotastic: