This is the first time I'm using garam masala and I'm surprised that I haven't used this spice before. Garam means hot and masala means spices which basically means hot spice. Interestingly there is no chilli but the heat from the spices, especially when you roast it. Garam masala is one of those recipes that will differ based on an individual's preferences.  However, most garam masala will have cardamom, cloves, coriander and cloves, black peppers and nutmeg. This spice is mainly used in Indian cooking; however. Some of the most popular uses include meat, poultry, soups and vegetables. I posted a link down below on other ways it can be used.
When I used this to make Dahl, I was so surprised how little salt I needed and instantly became very fond of using this spice. I'd recommend adding garam masala at the end of cooking or the spice can be used in lentils, soups, curries or can even sprinkle some on scrambled eggs!
This is a simple recipe for making garam masala. I decided to make one from scratch for two reasons.
I had three weeks off and decided to clean the kitchen pantry and spices.
The aroma of roasting spices!! (To be honest), it was quite therapeutic to grind the spices and smell the aroma seeping through the kitchen. It was also cheaper because I had already had the individuals spices to make garam masala.
There are pros and cons for using making your own and buying pre-ground. Nonetheless, both options are fine either. Personally, I would recommend buying this spice from an ethnic store because you get more bang for your money and  I find that the spice is fresher and lasts longer.
Garam masala
November 22, 2018
: Very Easy
How to make garam masala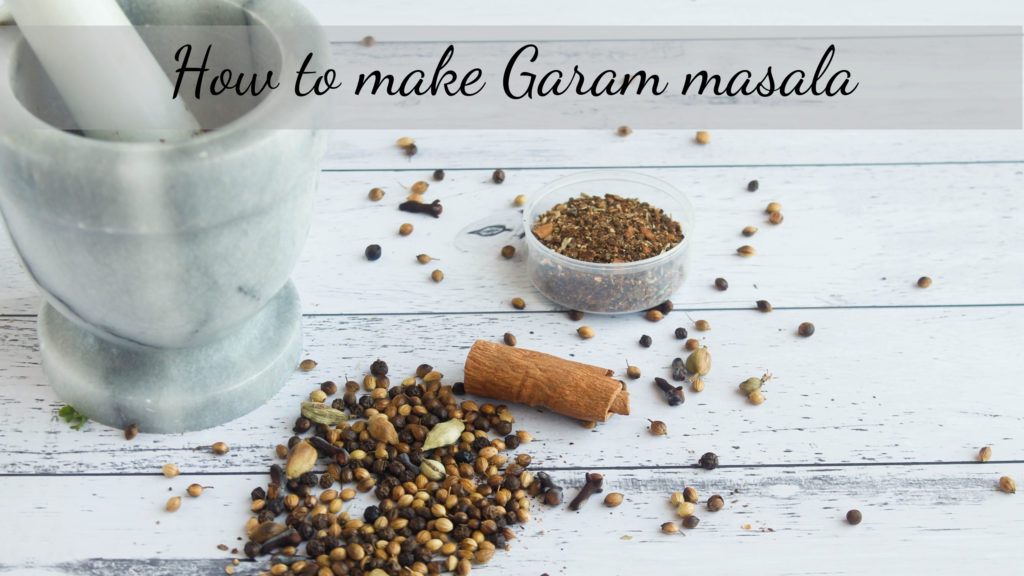 Ingredients
2 tbsp. cardamom seeds
1 tsp. whole cloves
3 tbsp. coriander seeds
2 tbsp. cumin seeds
1 tsp. freshly grated nutmeg (or powder is fine)
1 whole cinnamon stick
Directions
Step 1

Add all the spices (except the nutmeg) in a dry skillet. Using medium-high heat, toast the spices for around ten minutes or until the spices have darkened and releases a nice toasty aroma. Remove the spices from the skillet and allow it to cool down.

Step 2

 Grind the spice using a coffee grinder, spice grinder or a mortar and pestle. Using an airtight container store the spice away from the heat.
Question: Have you ever used this spice? If so, what did you make using garam masala. Leave your comments below thank you.
Ways of using Garam masala 
https://www.wisebread.com/30-delicious-ways-to-enjoy-garam-masala
---
Post: Kunle Adegbola
Photos: © Kunle Adegbola
Music: Josh Woodward- Little Tomcat (Instrumental)
Please follow and like Thats Afrotastic: