I love me a good quesadilla!!!!! (Dancing while I'm writing this post)
Quesadilla is basically a tortilla that is heated with melted cheese. The best part about them is that you can literally put any ingredients in a quesadilla. This makes it a great dish where you can infuse other cultural ingredients.
For this recipe, I used kidney beans that were mashed together with some Mexican and fajita mixed spices. I also added cheese and avocado for some texture as well.
I also prepared a spicy pineapple salsa with fresh coriander and a simple lime and pepper dressing to go along with the quesadillas.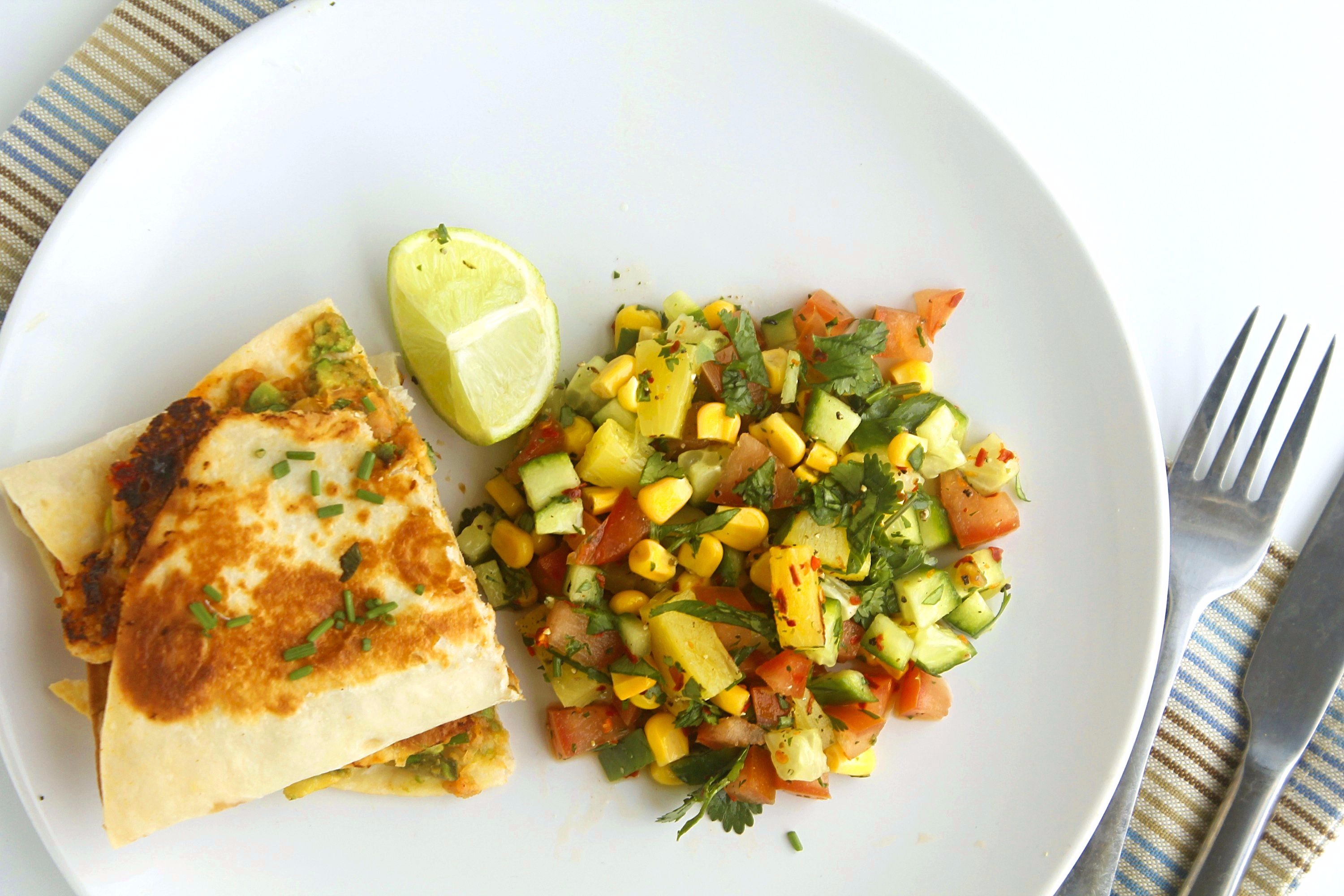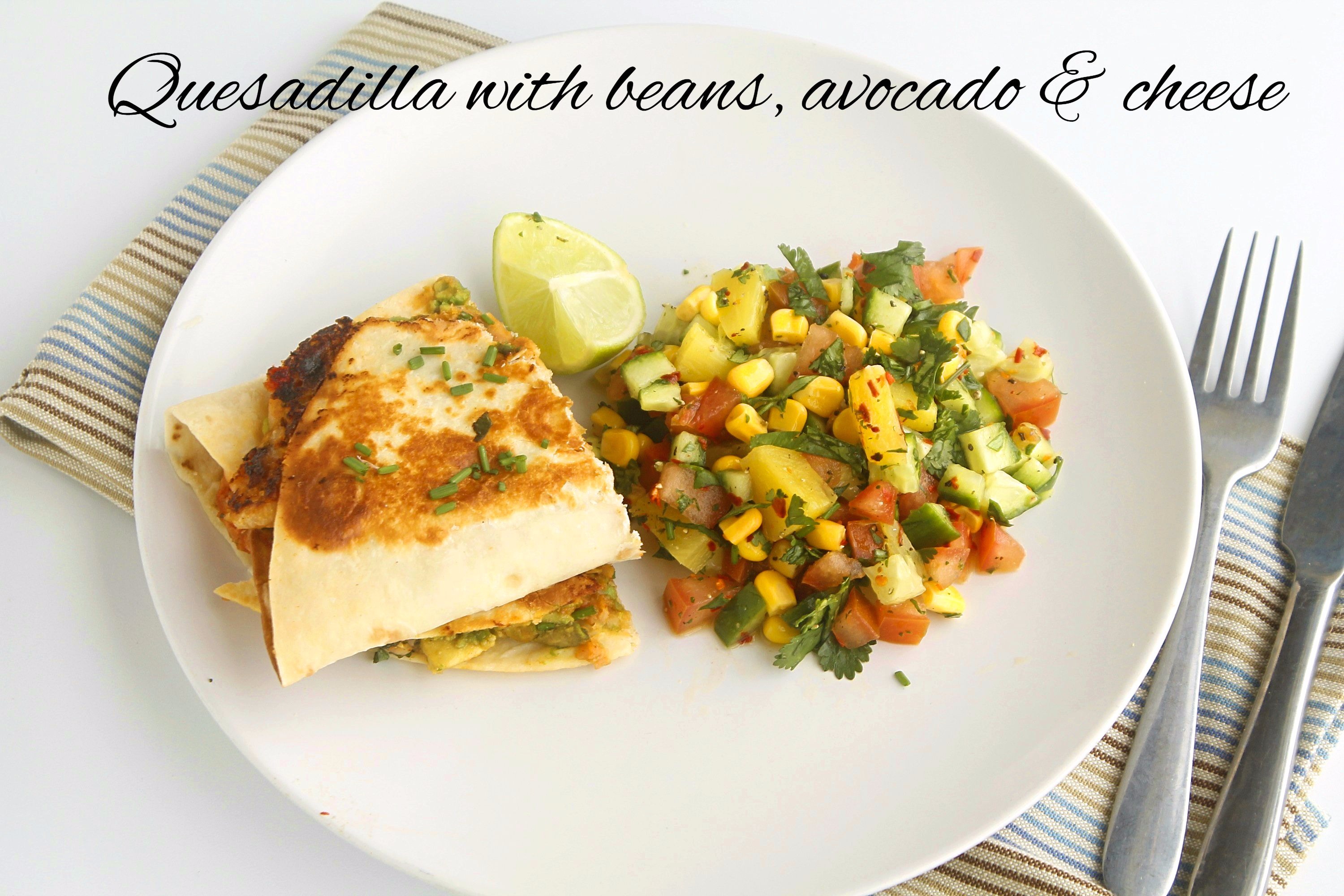 INGREDIENTS
400g can red kidney beans, rinsed and drained
6 x 20cm-round flour tortillas
1 cup of tasty cheese
2 green onions, chopped
1 avocado
1/4 cup tablespoons medium taco sauce
Spicy Pineapple salsa
1 long red chilli, seeds removed, finely chopped
2 Pineapple slices, cut into smaller pieces
1 teaspoon lime juice
2 tablespoons chopped coriander leaves
METHOD
In a bowl. Place the kidney beans and mash with a fork. Combine the salt, pepper and taco sauce.
Add the bean mixture on half of the tortilla. Add some green onion, avocado, and cheese. Fold the tortilla in half and repeat this step to make the second quesadilla with the remaining ingredients.
Chop the coriander and combine it with the lime juice, chili, and pineapple and set aside.
Using a large nonstick frying pan over medium heat, carefully transfer one quesadilla in the pan making sure it is placed flat. Allow the quesadilla to cook for 4-5 minutes or until golden and crisp. Using a spatula, gently slide the quesadilla and repeat this step.
5. Serve with spicy pineapple salsa