Since June, I decided to prepare my own porridge instead of the prepacked ones. When it comes to breakfast, I generally would have oats every day during the weekdays. (Yes, I know it may sound boring 🙄 ), however, I often change the ingredients and the way how I prepare it and is a quick way of making a yummy brekkie. Previously I struggled (let be honest, did not dedicate time) to make breakfast and found it easier to just buy ones from the store during the weekdays. However, I personally wanted to establish a morning routine where I wouldn't have to rush eating breakfast and experiment with new flavours.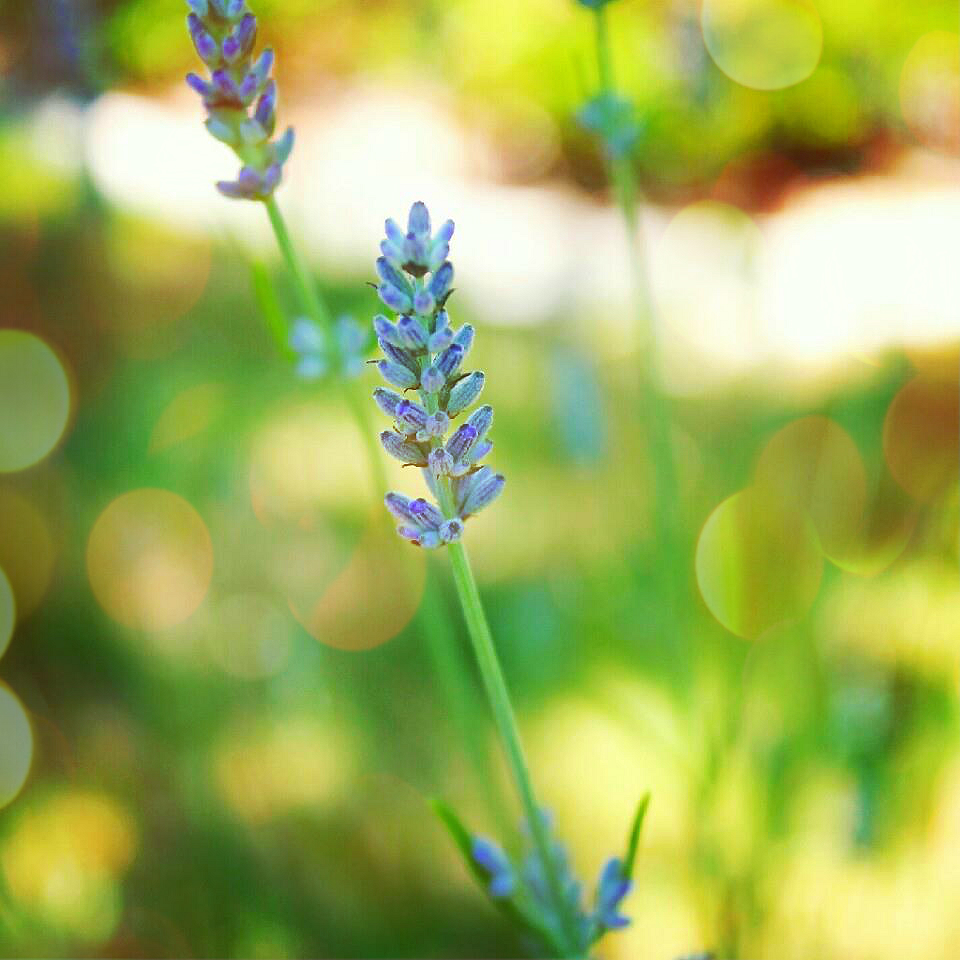 Instead of me complaining about having not having enough time, I shifted my perspective to using this time as solitude to slowly kick start my day and be grateful for the little things :). Along with my morning routine, I now use this time to listen to either be mindful of what I'm cooking or listen to a podcast while preparing and eating breakfast at the table. This has been a great way of shifting my perspective when it comes to making time for breakfast in the morning.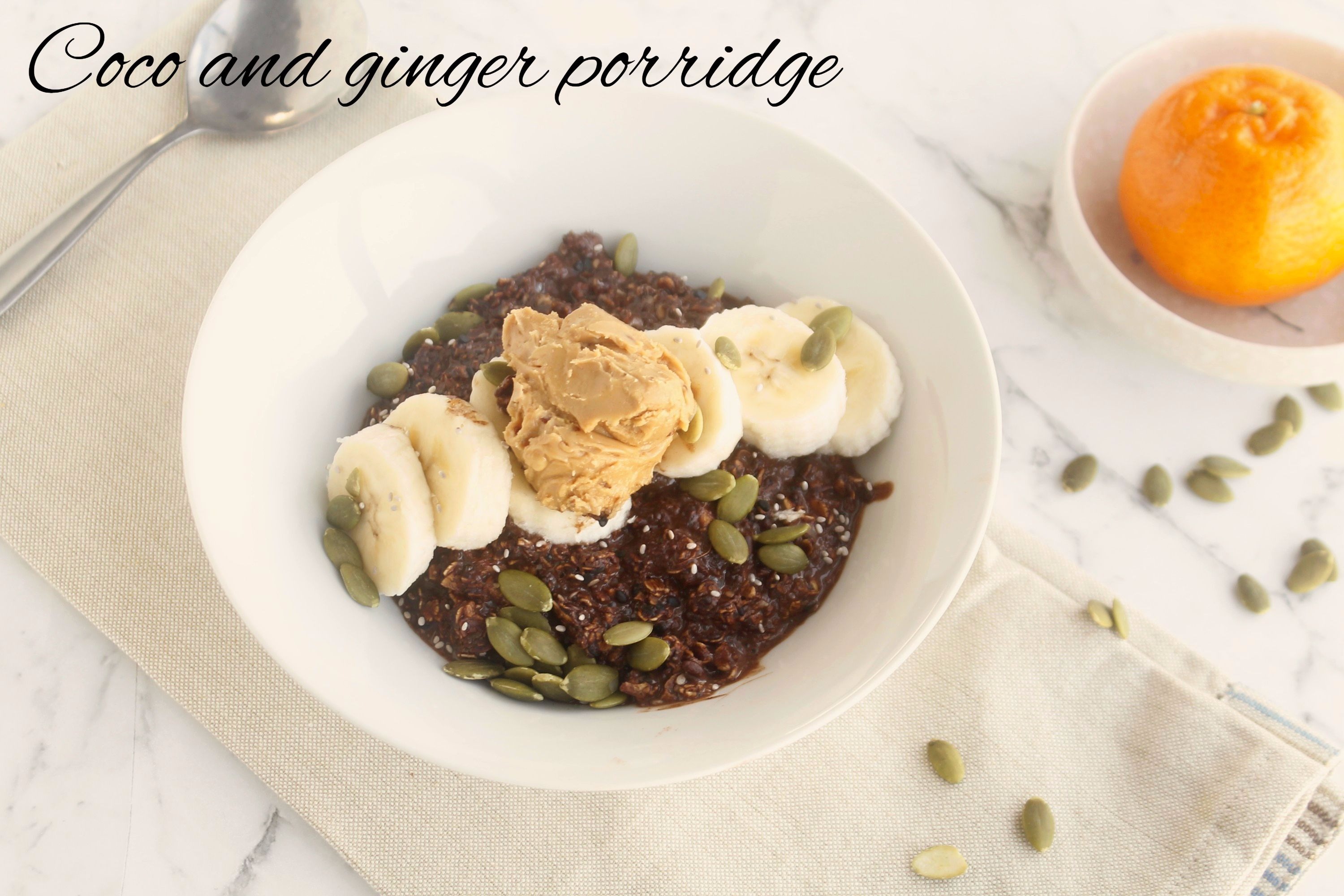 For this recipe, I used fresh ginger which adds a kick of gingerness (if that;s even a word 😐. The ginger combines quite well with the cocoa powder when it's mixed with maple syrup. I added pumpkin and chia seeds for some variety of the texture and colour along with the smooth almond butter spread.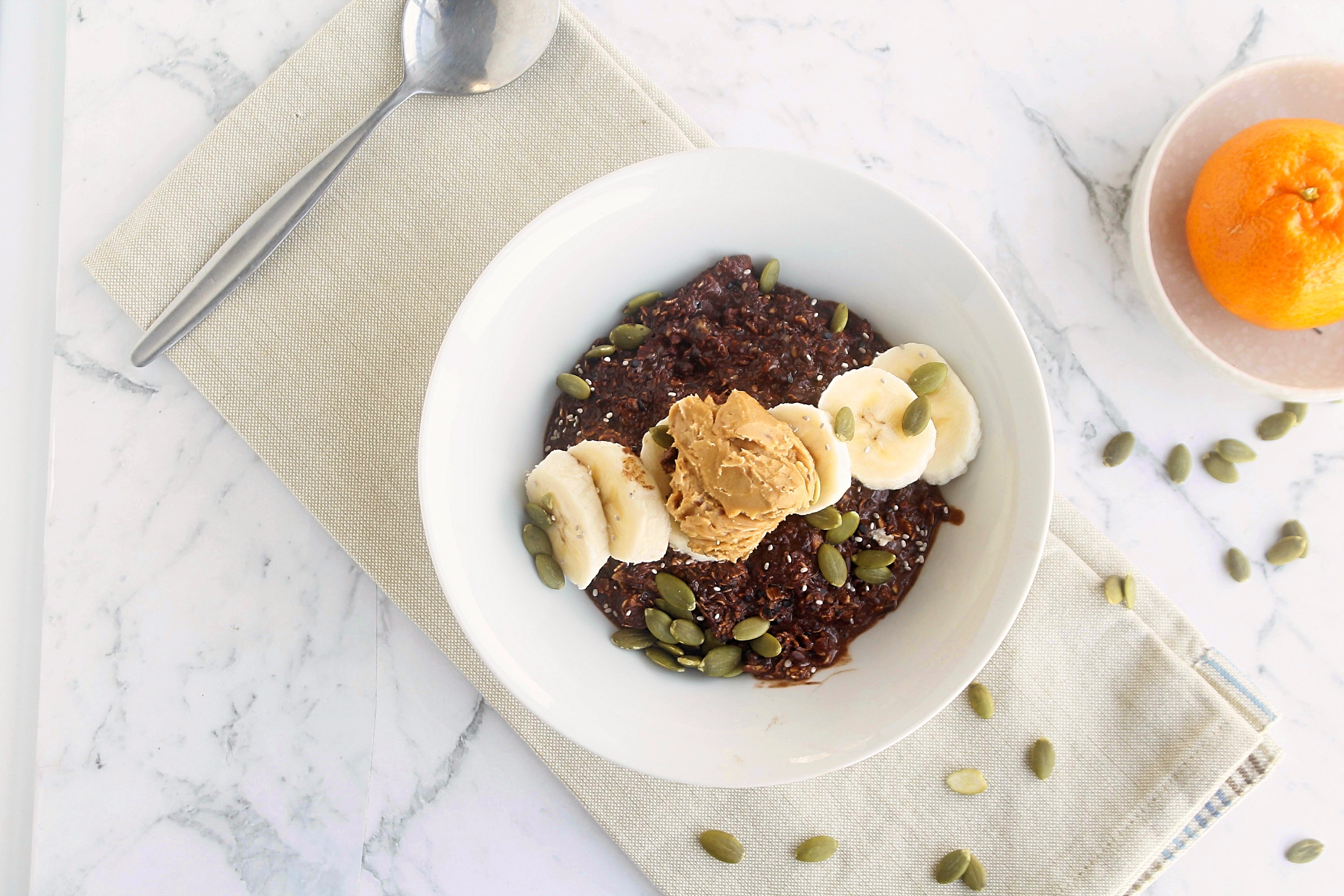 Serves: 2
Prep time: 5 minutes
Cooking time: 5 minutes
Ingredients
• 1 1/2 – 2 cups of fat-reduced milk (I used lactose-free milk)
• 1 cup traditional oats
• 1 1/2 tbp maple syrup
• 2 medium banana, sliced diagonally
• 1- 2 tbp cocoa powder
•  Chia seeds to serve
• 1 tbp almond butter
• 1 -2 tbp pumpkin seeds
METHOD
1.  Add 1-2 tablespoon of cocoa powder and 1 tablespoon of maple syrup to the dry oats. Combine all ingredients together and add milk.
2. Place oats and milk in a saucepan.
3. Bring to boil, then reduce to medium heat, stirring for five minutes, or until oats are thick and creamy.
4. Serve with extra milk, banana, pumpkin and chia seeds.