You'll be amazed how going to my local fruit and veg store can make my day. The pumpkin caught my attention as they were selling half a pumpkin for 95 cents and I was planning to prepare a Japanese meal for the night.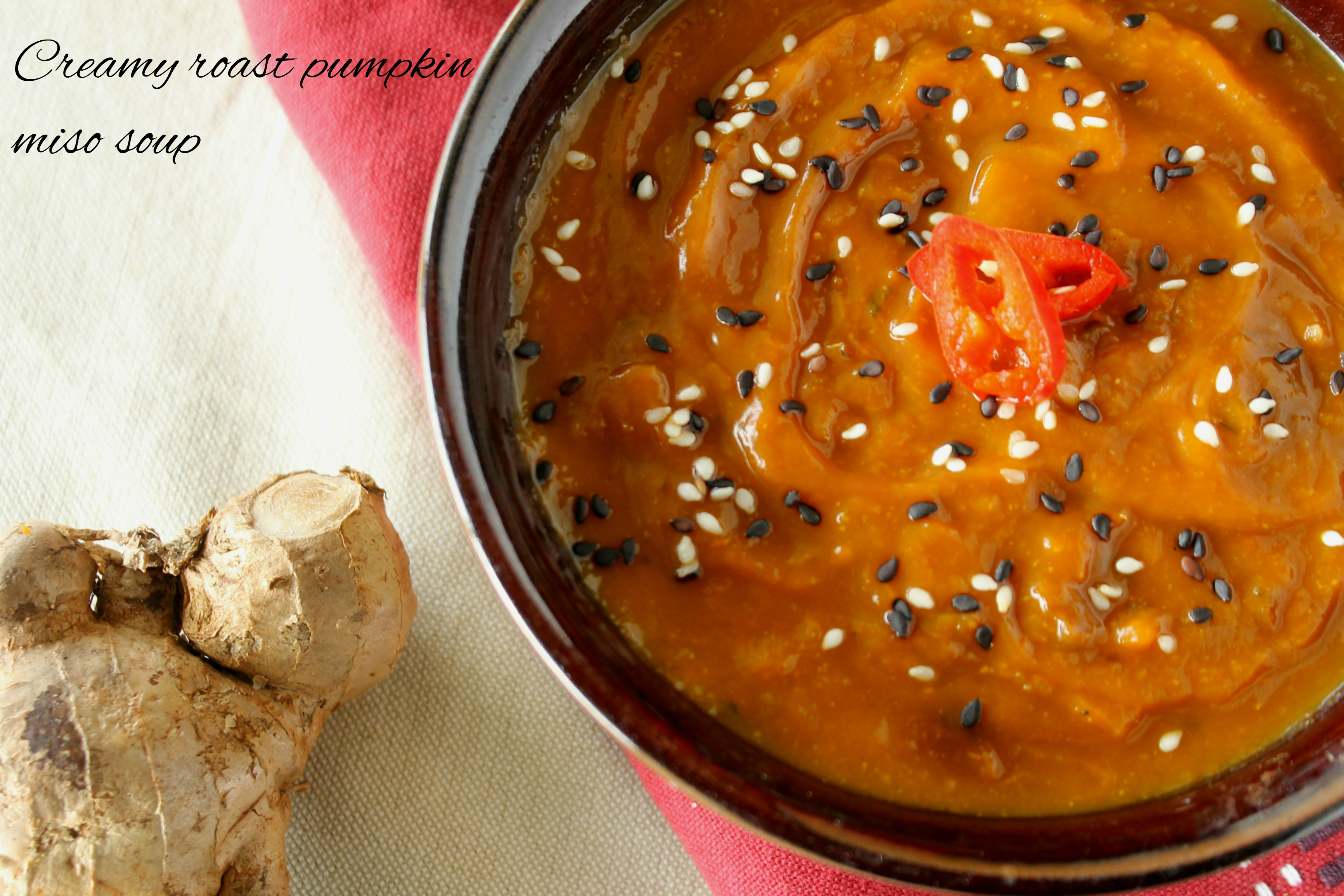 While I planning to make miso soup as part of the dinner, I felt like adding something with the flavour for the miso remember a lovely recipe that combines the two together.
My family is very picky when it comes to soup, however, I got a thumbs up with this soup (woohoo) :).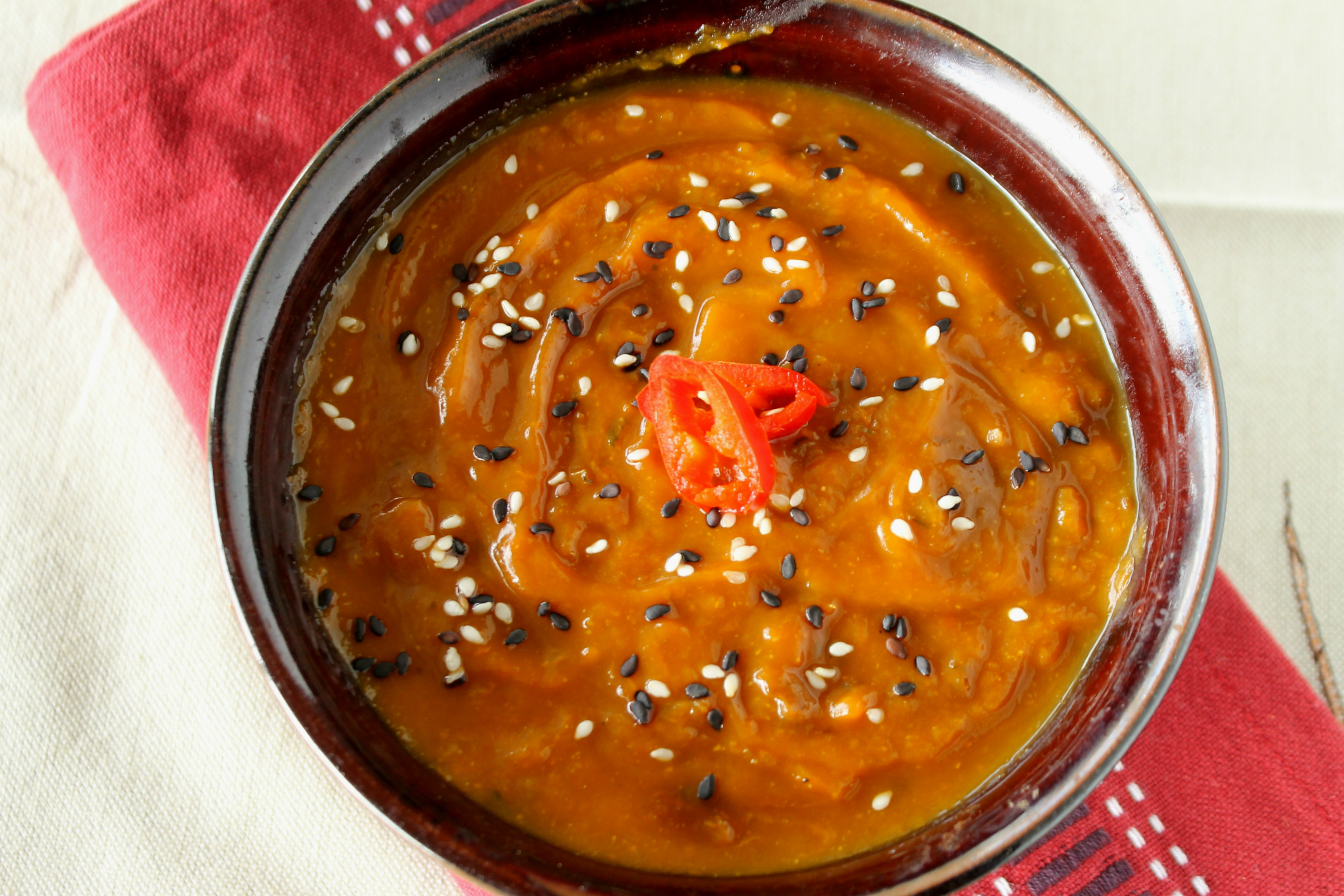 The miso is the star ingredient for this dish and the pumpkin was a great combination in terms of texture and flavour. The roasting of the pumpkin draws out the flavour the delicious, natural sweetness of the pumpkins. There is also a kick of ginger warming us up in this cold weather.
Take your time to eat and appreciate this health-warming soup.
This recipe was adapted from the recipe book by Kimiko Barber
Serves: 2-4
Prep time: 10 minutes
Cooking time: 50 minutes
Ingredients
400g of kabocha or butternut pumpkin
1 tablespoon of vegetable oil, for brushing
1 teaspoon grated fresh root ginger
300 ml dashi or water
2 tablespoons white or light coloured miso paste
1 teaspoon toasted sesame seeds
Method
Preheat the oven to 200°C/ 400° Cut the pumpkin into large cubes. Remove the seeds and brush the pumpkin pieces with vegetable oil. Allow the pumpkin to bake up to 45 minutes, or until the pieces are tender.
Add the pumpkin pieces (with the skin) and 3 tablespoons of water in a blender. Blend until the texture is smooth. Or, scoop the flesh of the pumpkin (to remove the skin), and in a saucepan, mash the pieces until very smooth.
Add the ginger, dashi or water into the saucepan, and let the soup cook until it boils.
Add miso paste in a small bowl. Using a ladle, add a small amount of the soup to dissolve the miso paste. Pour the dissolved miso paste back into the saucepan and allow the soup to cook until it boils.
Ladle into 2-4 small bowls, add the sesame seeds and serve.