Two blocks away from the shop Out Of Africa, is a lovely restaurant which has the best $7 Vietnamese lunch specials. One of my mum's favorite is the fish ginger broth with vegetables. I tried this for myself and immediately feel in love with this dish.
Never underestimate the beauty of simplicity when it comes to food. Initially, I had my doubts when I wanted to try and make this. However, I was surprised at how simple this was to prepare.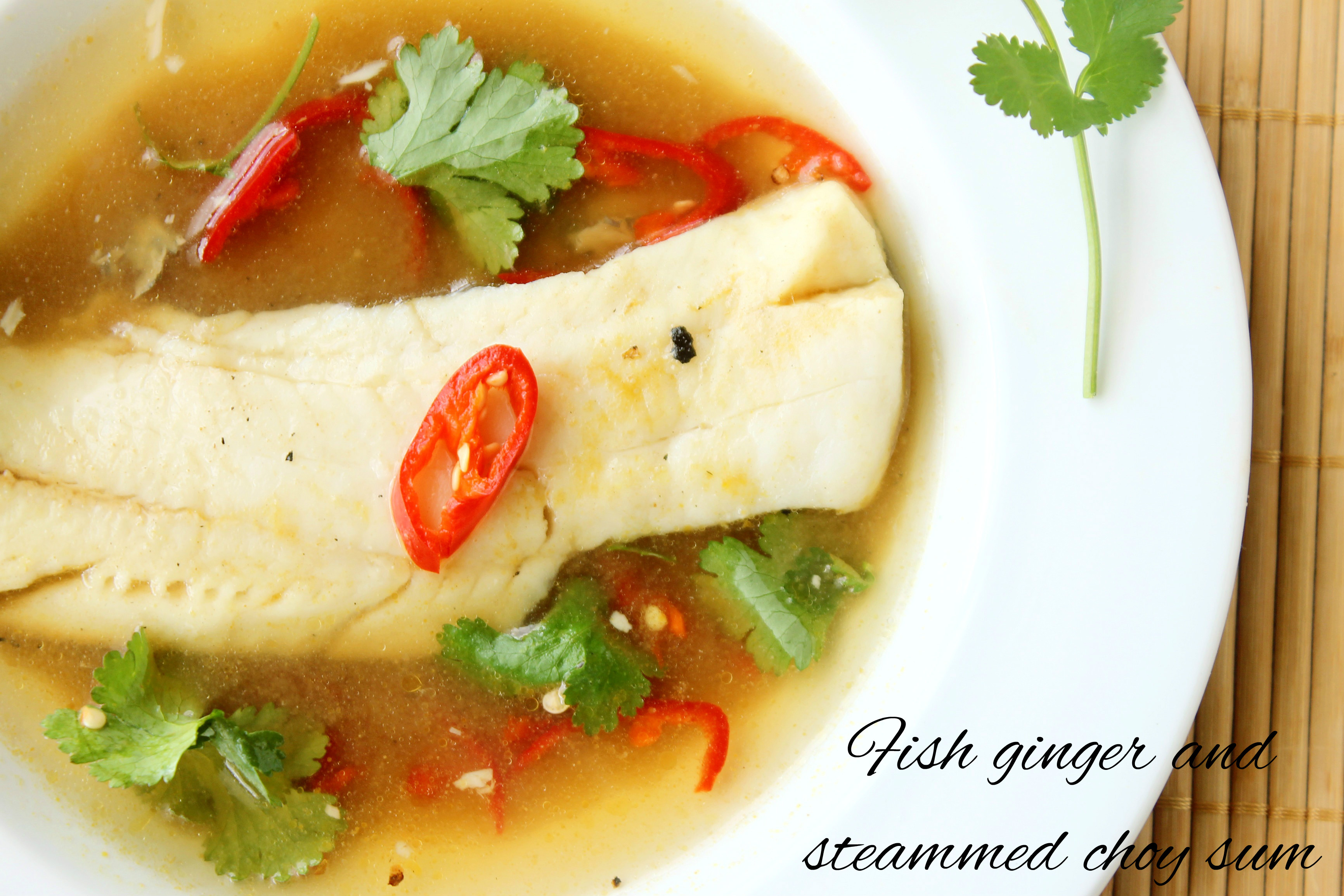 The onion and ginger are roasted on the stove to intensify the flavour of the soup. When all the ingredients are added and simmer, you'll start to notice the sweet gingery aroma (I love the smell so much that I don't turn off the exhaust fume hoods on).
While the ginger is the key ingredient, there is a hint of other flavours such as the savory saltiness of the fish sauce with a hint of chilli. This was severed with rice and steamed choy sum, or you could add noodles into the broth instead of rice.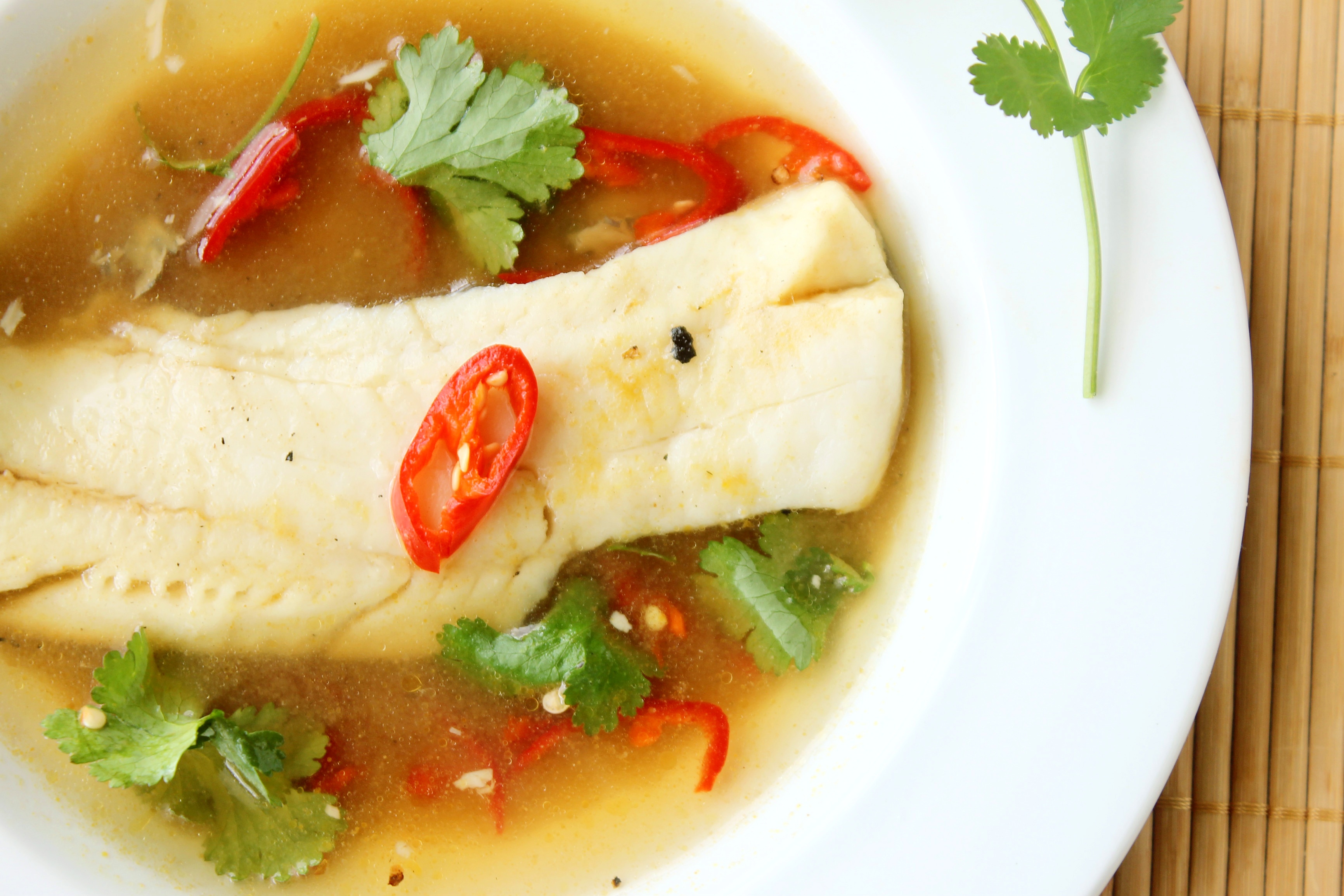 Serves: 4
Prep time: 10 minutes
Cooking time: 30 minutes
Ingredients
4 inches peeled ginger
2 onions, halved
 4 cups reduced-sodium vegtable broth
500g of fish (of your choice)
1 tablespoon fish sauce
1 teaspoon black peppercorn
Rice, noodles or vermicili noodles
2 Spring onions, (white section only)
 1-2 bunches of choy-sum
 1red chili (optional)
Coriander (to garnish)
Method
Roast the ginger and onion using a metal skewer over the stove. Continue to turn until all sides are scorched (1-2 minutes).
Leave one piece of a whole Allow the roasted ginger to cool down and chop into 2cm cubes.
Mix the-the broth, fish sauce, peppercorn, roasted onions and whole ginger in a large pot and let the broth boil.
Add the fish into the pot and let the broth simmer for 20-25 minutes.
In the meantime, you can boil rice, noodles or vermicelli noodles.
Strain the broth and discard the roasted onion and ginger and spring onion solids and allow to boil.
Serve with coriander and red chili.
Kay's question
What's your favourite soup?