My obsession for Korean drama and love for eggs led me to create this recipe.  After taking the first bite out of this dish, I immediately fell in love with the flavour and was reminded that life sometimes requires us to do things out of our comfort zone.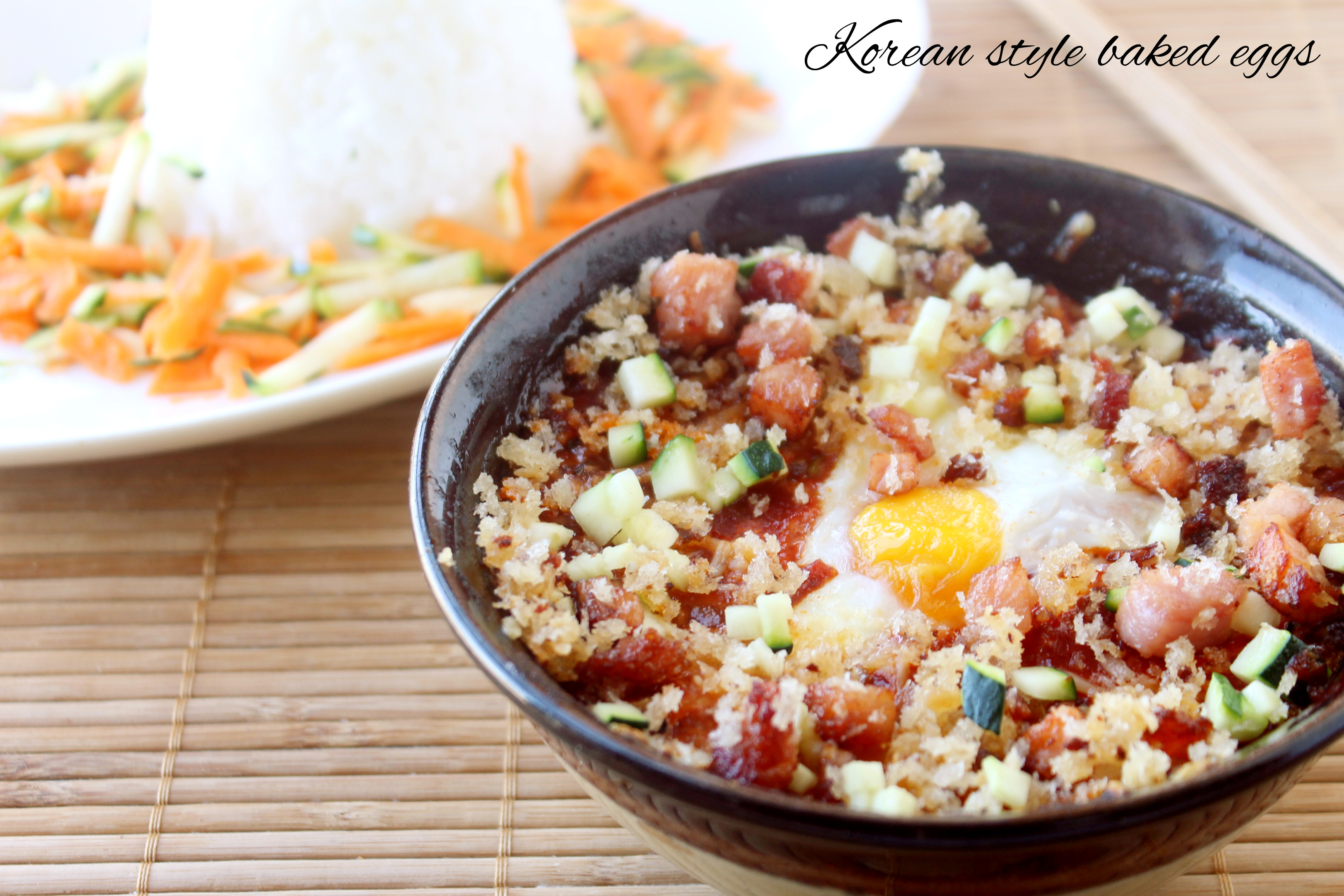 The key ingredient is Gochujang, a spicy fermented chili.The key ingredient is Gochujang a spicy fermented chili paste and is a staple ingredient in Korean cooking. It kind of looks like a tomato paste in texture and colour. It has a slightly sweet umami flavour and you can feel the heat from the chilli lingering in your tongue – (in a good way).The panko crumbs have a light and delicate texture and absorb less oil than breadcrumbs making a great crunchy topping adding over the baked eggs.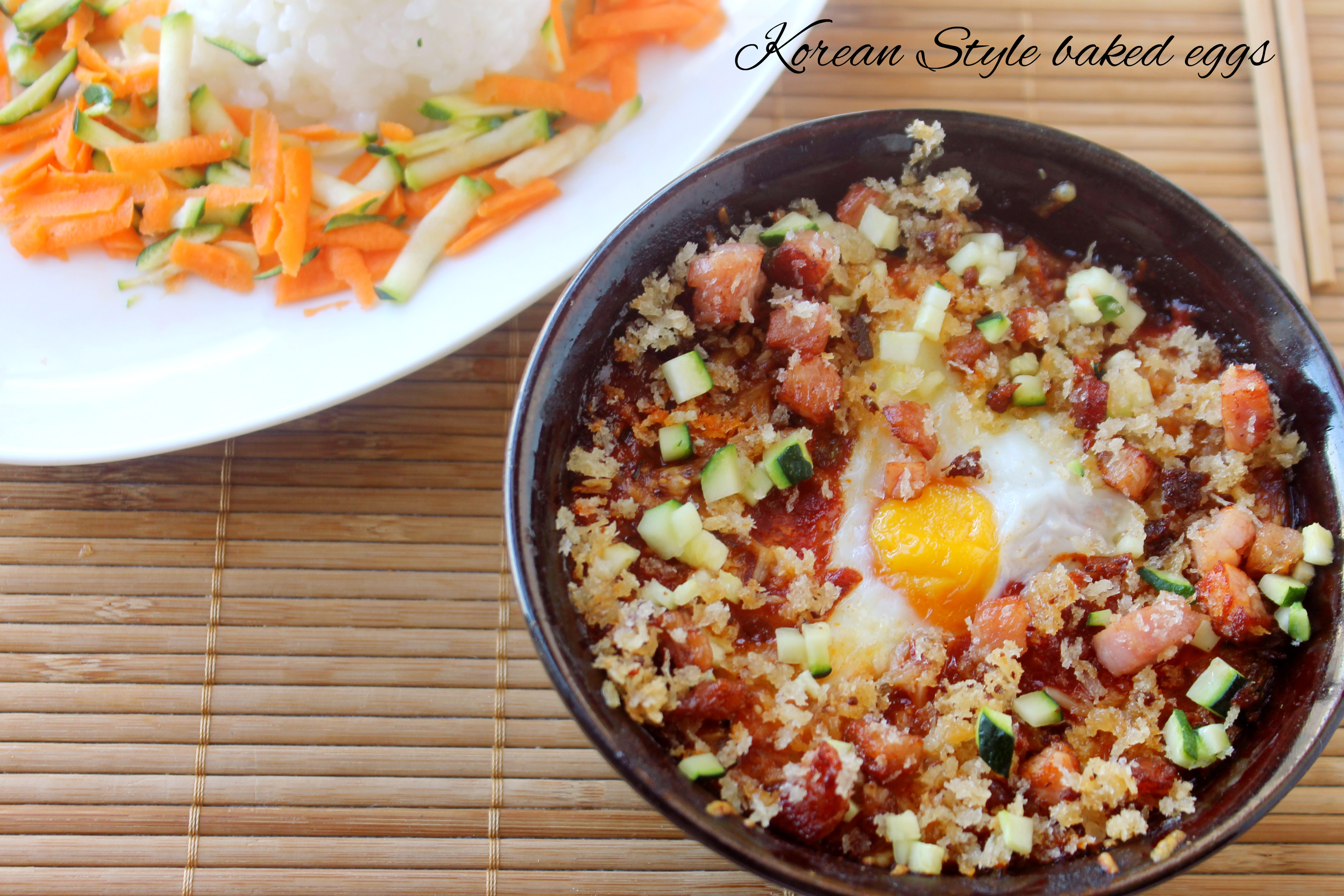 Korean Style Baked Eggs
Recipe by: Olakunle Adegbola
Serves

2

Level of difficulty

EASY

Prep time

10 mins

Cooking time

15 mins
 Ingredients
¼ cup diced bacon, chopped (fat trimmed off)
2 cloves garlic, chopped
2-3 spring onion, chopped (white base)
1 x 400g, no salt added tin chopped tomatoes
2 teaspoon brown sugar
2 tablespoon olive oil
2 tablespoons fermented soy bean paste (gochujang)
2 eggs
¼ cup fresh finely grated Parmesan cheese
¼ panko crumbs
1 Zucchini julienned and (diced cubes for garnish; optional)
Method
Using a frying pan over medium-high heat, sauté the diced bacon until it's crispy. Then sauté panko crumbs for 1-2 minutes. Transfer the bacon to a small bowl and let it cool down.
Set the oven to 180°C.
Using a medium frying pan, sauté the garlic and spring onion and continue to stir for 2-3 minutes or until the spring onion is soft and translucent.
Add in the tomatoes, gochujang paste, zucchini and sugar. Allow the sauce to simmer for 5-10 minutes (this will thicken the sauce and intensify the flavour).
Separate the sauce between 2 small shallow pie or gratin dishes. Make two little wells with a spoon and crack one egg into the wells. Spoon a little of the tomato sauce over the egg whites.  Sprinkle parmesan over the top.
Place the 2 dishes inside the oven and allow it to bake for 8-10 minutes or until the egg white are set but the yolk still runny. Carefully remove from the oven and add the crumbled bacon pieces. Garnish with spring onion or diced zucchini and serve. (For a vegetarian dish, simply omit the bacon and replace it with button mushrooms).