Kang Som Pa| Laotian fish soup
May is usually a very busy and frantic time where many assignment are being handed in. I have an OSCE's exam to prepare for in 2 weeks which is a HURDLE requirement to pass for this unit. Despite all of the craziness that this course brings, I am always (WELL TRYING, just being honest with myself), to make it a priority to slow down and have times of solitude. I feel like this makes you feel more happier, less stressed and  more productive (something I definitely need more of).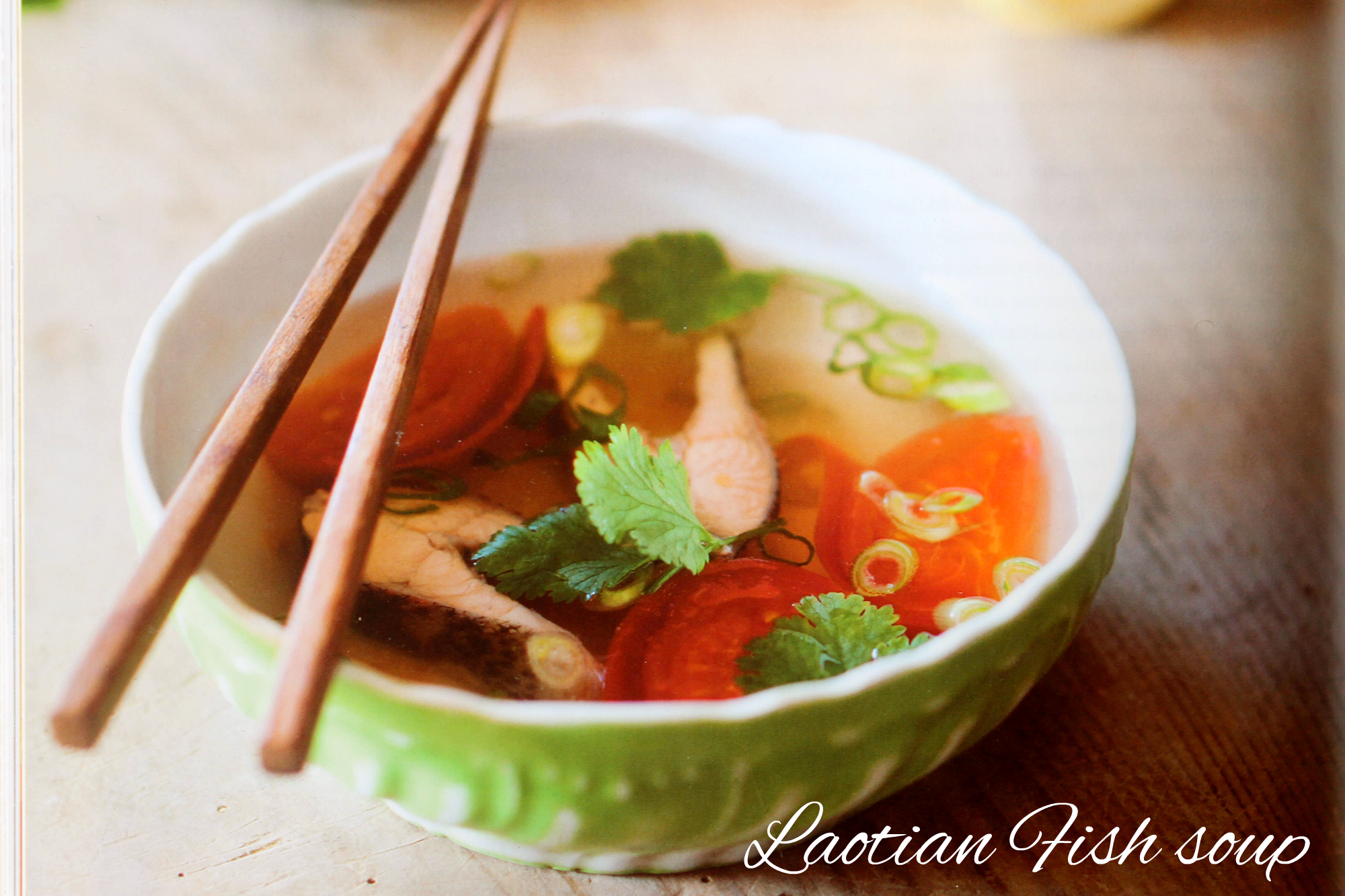 Picture from the book from the complete guide to Asian cooking
Because, it was quite cold today, I thought trying a soup would be a great way of escaping from the study desk which I'm constantly been chained to and to just skip the studying and leave it for tomorrow.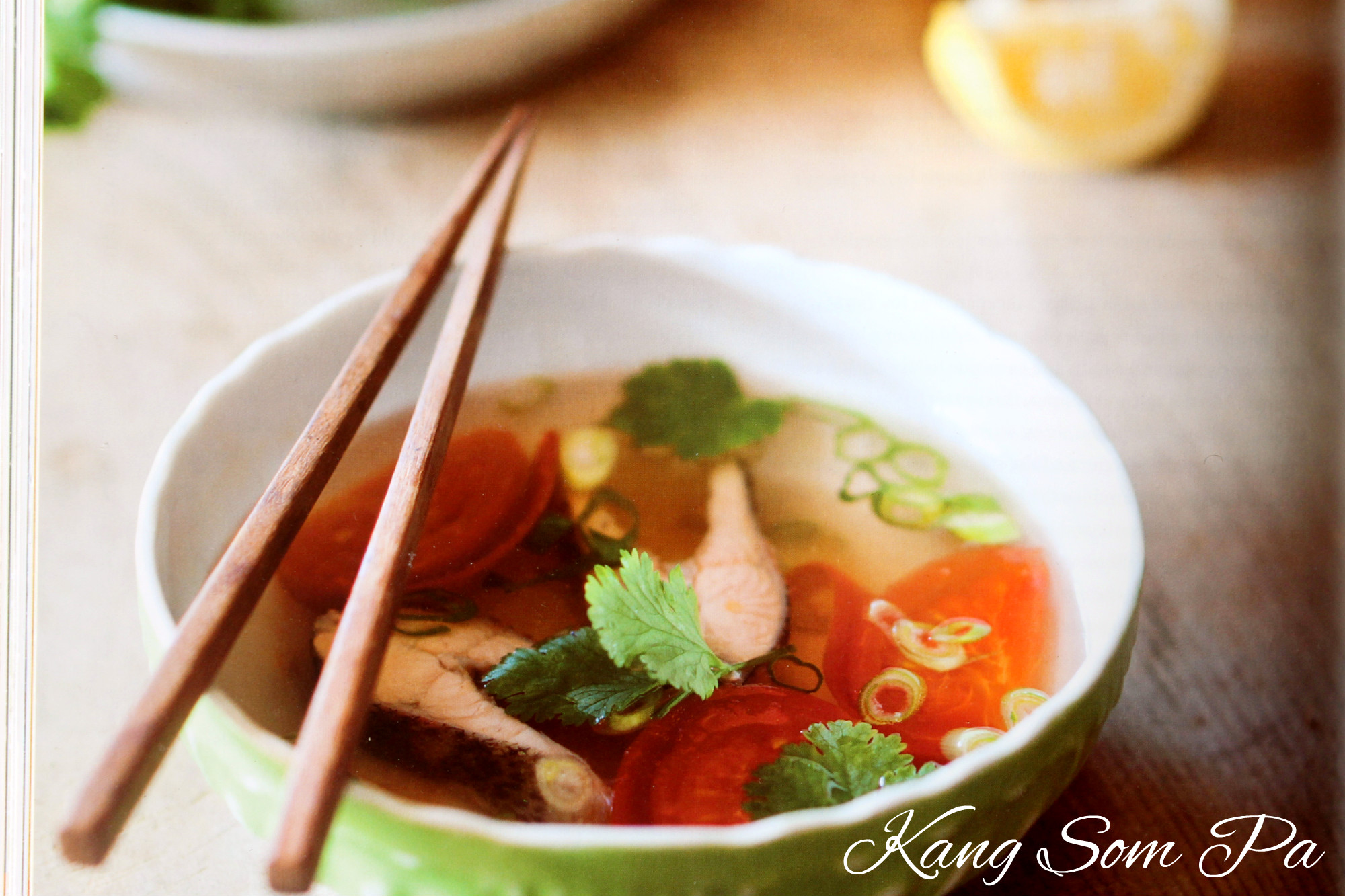 This was the first time I made something from the Country Laos, which always intrigued me. What I loved about this soup was it's simplicity. It required very little ingredients which I had most of the staples at home. The key to making this soup is using FRESH ingredients like fish and the herbs which is an extremely important part of their cuisine. The base of the soup is mainly water, however, it's the combination of ingredients like lemongrass, lime, fish sauce, scallions and coriander which gave that bold, zing and savory flavour ( which kept my taste buds happy :)).
Eating dinner on a quiet Thursday, and sipping on green tea with Jasmine. Good times
INGREDIENTS
DIRECTIONS
In a soup pot, bring water to a boil with lemon grass (or lemon rind) and salt; reduce heat and simmer for 10 minutes.
Add fish and fish sauce and return to a boil.
Reduce heat again and add tomatoes and simmer gently, uncovered, for 10 minutes.
Remove from heat and discard lemon grass (lemon rind) and add spring onions and cilantro. Stir in lemon juice to taste.
More fish sauce can be added also, if desired.
Serve hot.
Kay's questions: I am learning everyday to be more kind to  myself and create times of solitude. How about you?